Market your home online with a Zada Listing
Buyers want more information online, so differentiate your home with a Zada Listing that provides much more digital information about your home than traditional sites.
Room by Room Tour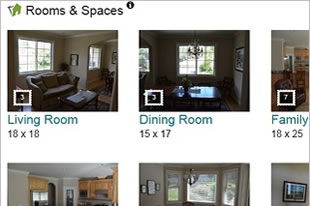 Identify every room and exterior space with unlimited photos, dimensions, and a description of the space.
Features in Each Space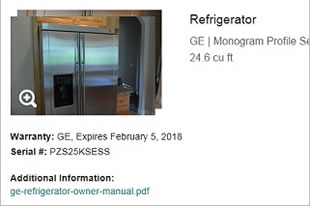 Itemize each fixed asset in each room with close up photos, brand names of appliances & equipment, and important documents like owner's manuals or warranties.
Maintenance Schedules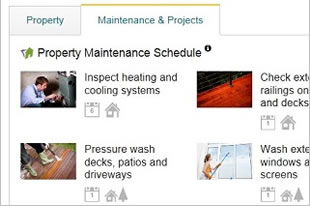 Easily provide interested buyers a complete annual schedule of recommended maintenance checklists for equipment, appliances, and other building materials.
Completed Projects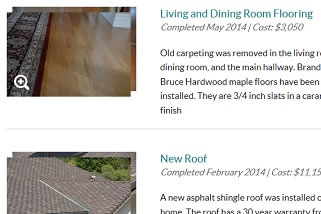 Highlight home remodel projects with photos, documents, items purchased and completed dates and costs.
Property Contacts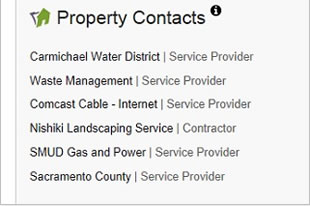 Identify utility companies, service providers, and contractors that provide services to the property.
Documents & Links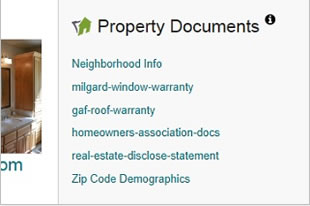 Share info like floor plans, videos, warranties, and neighborhood stats about the property.

Unique Listing
HomeZada automatically creates a unique public URL for your listing so that you and your agents can share it extensively.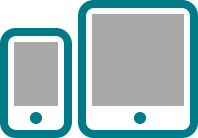 Go Mobile!
The Zada Listing interface optimizes for any mobile phone or tablet which is great for potential buyers to view the home on the go.

Zada Listing Flyer
A single page PDF Flyer highlights your Zada Listing with key photos and a QR code/short URL that easily gets people back to the site for detailed info.

Social Sharing
Easily share your public Zada Listing via multiple social networks like Facebook, Google+, Pinterest and more giving your home maximum exposure.
How it works
Homeowners have three options to using Zada Listings:
The homeowner creates the Zada Listing and hires a real estate agent to sell their house
The homeowner hires a real estate agent to create a Zada Listing and sell their house
The homeowner creates the Zada Listing and sells as an owner themselves