Make smarter financial decisions
Stay in control of changing financial metrics such as current estimates of home value, a 3 year forecast, current home equity, mortgage balance, and annual expenses.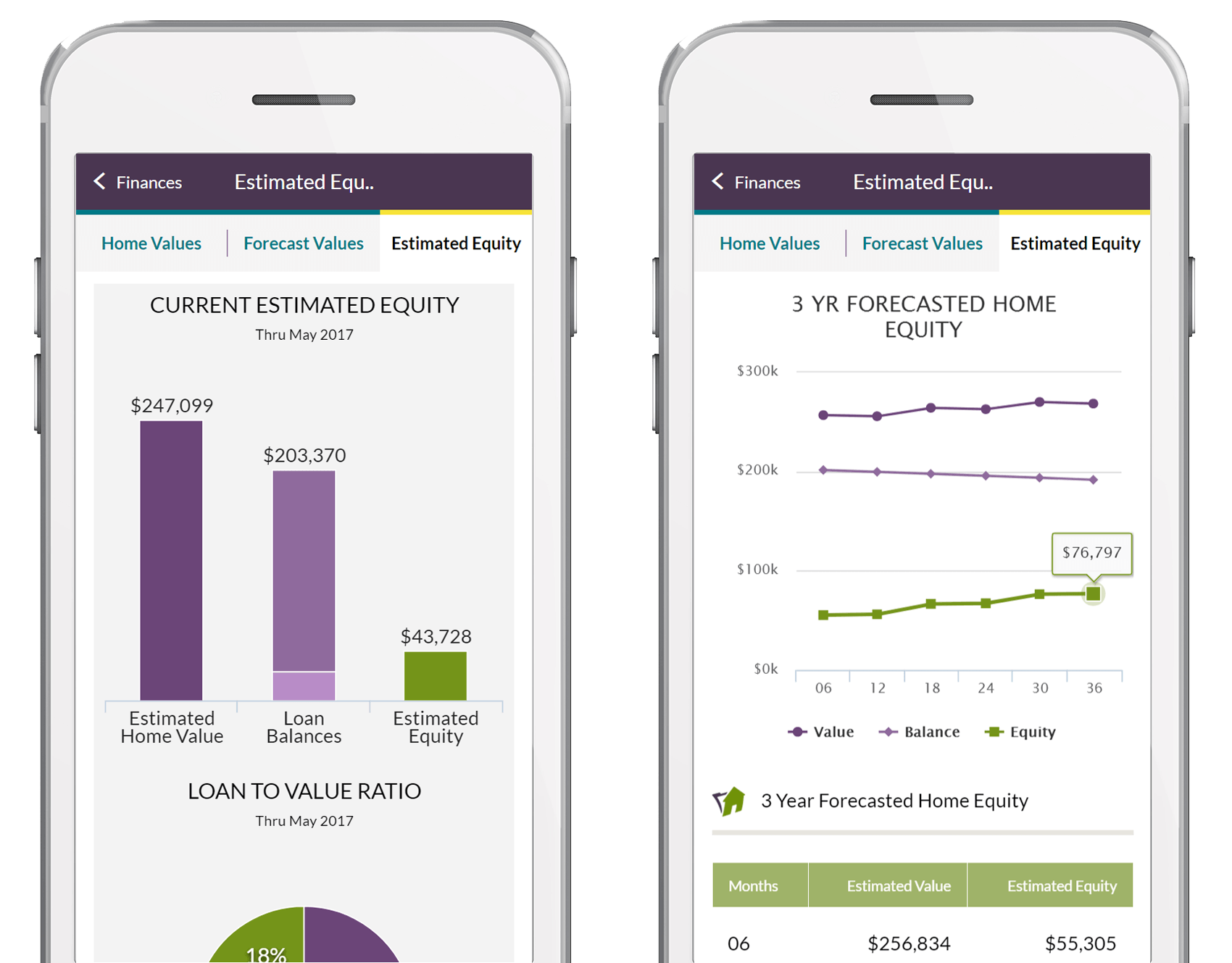 Get accurate estimates of your home's value on an ongoing basis with real estate analytics
Automatically calculate your estimated home equity to plan for your future finances
Track your mortgage schedule, interest, pay off date, and remaining balance
Manage insurance policy coverage, scheduled property, payments and expiration dates
Get a 3 year forecasted home value via analytics on comprehensive real estate data
Calculate interest savings on your mortgage with additional monthly payments
Manage all household related expenses with a monthly cash flow budget
Track property taxes such as assessed values, tax amounts, and payment schedules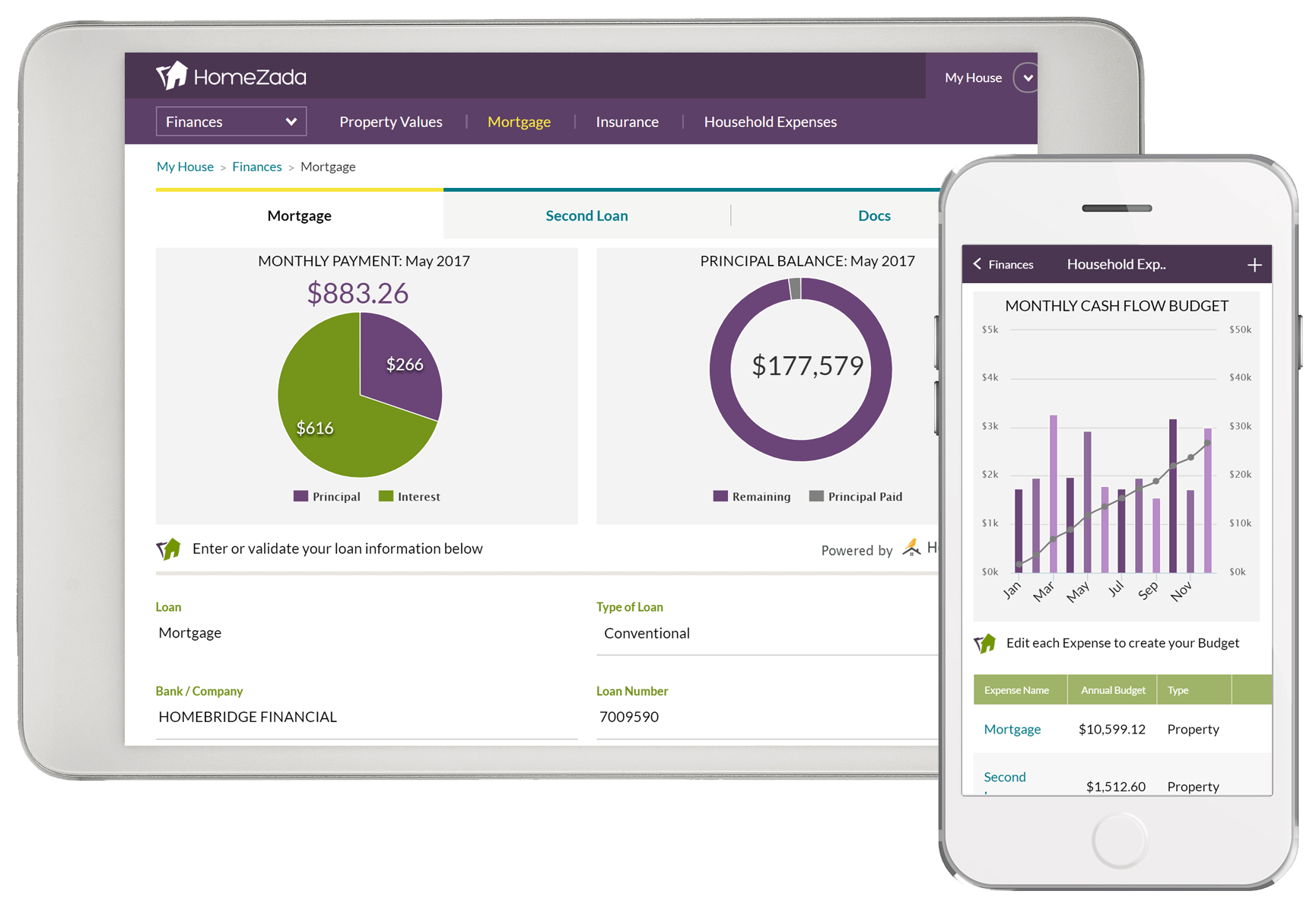 Manage all your Home Finances
Seeing is understanding, which gives us the ability to make better home finance decisions. Your home is probably your largest asset so make sure you are managing five key financial components of your home.