Save money and stay organized by planning and documenting all of your remodel, interior design, and landscaping projects.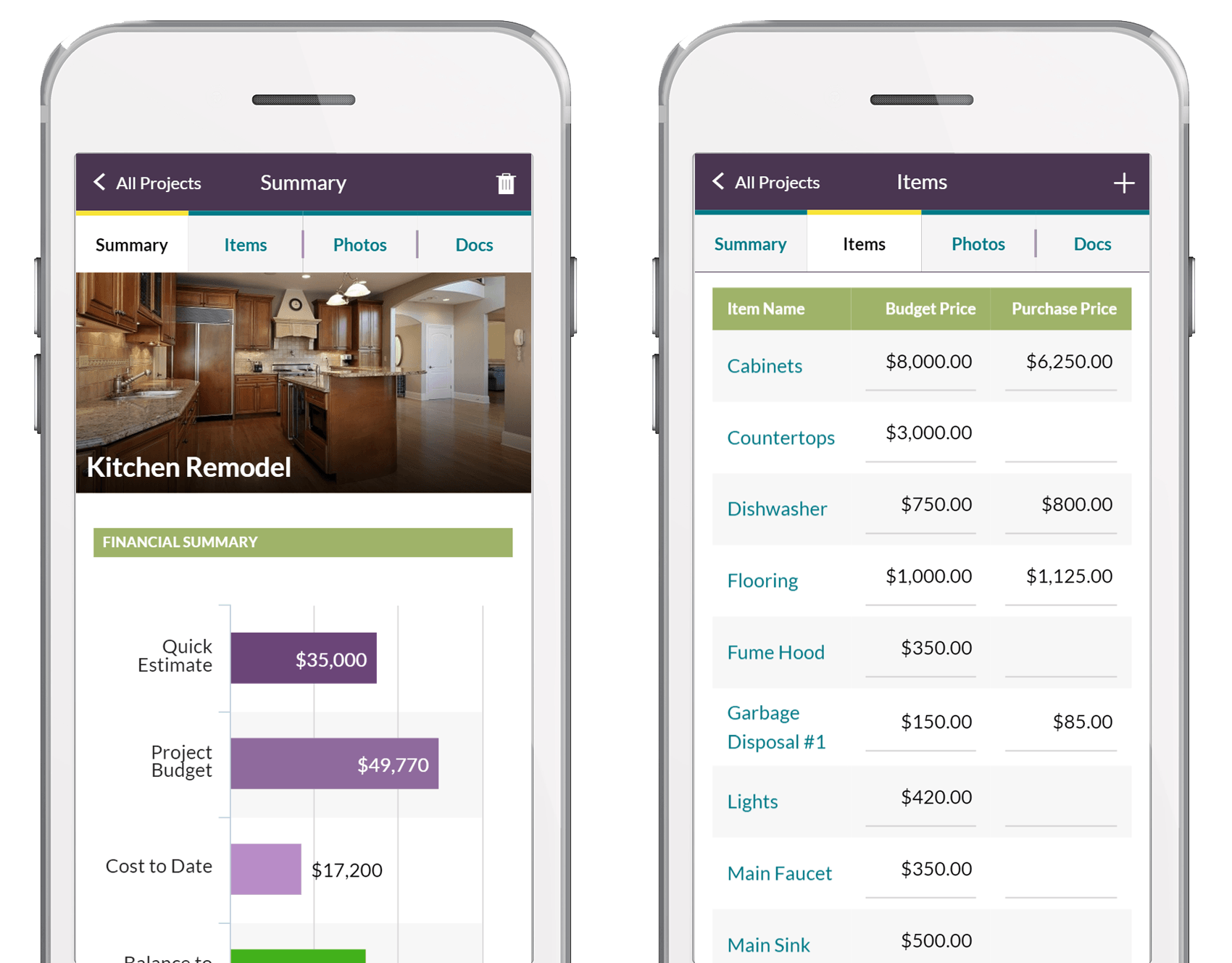 Planning is easy with our ready to use templates of common home projects
Easily manage multiple projects at once with our budgeting and timeline features
Bookmark online product and brand research with offline shopping for comparisons
Manage DIY or contractor hired projects including all the contracts and receipts
Keep before and after photos, as well as warranties, permits, owner manuals, etc.
Track actual costs for future tax planning and your tax basis for future re-sale
Automatically update your home inventory and home maintenance schedules
Highlight completed projects in an online Zada Listing when you sell your home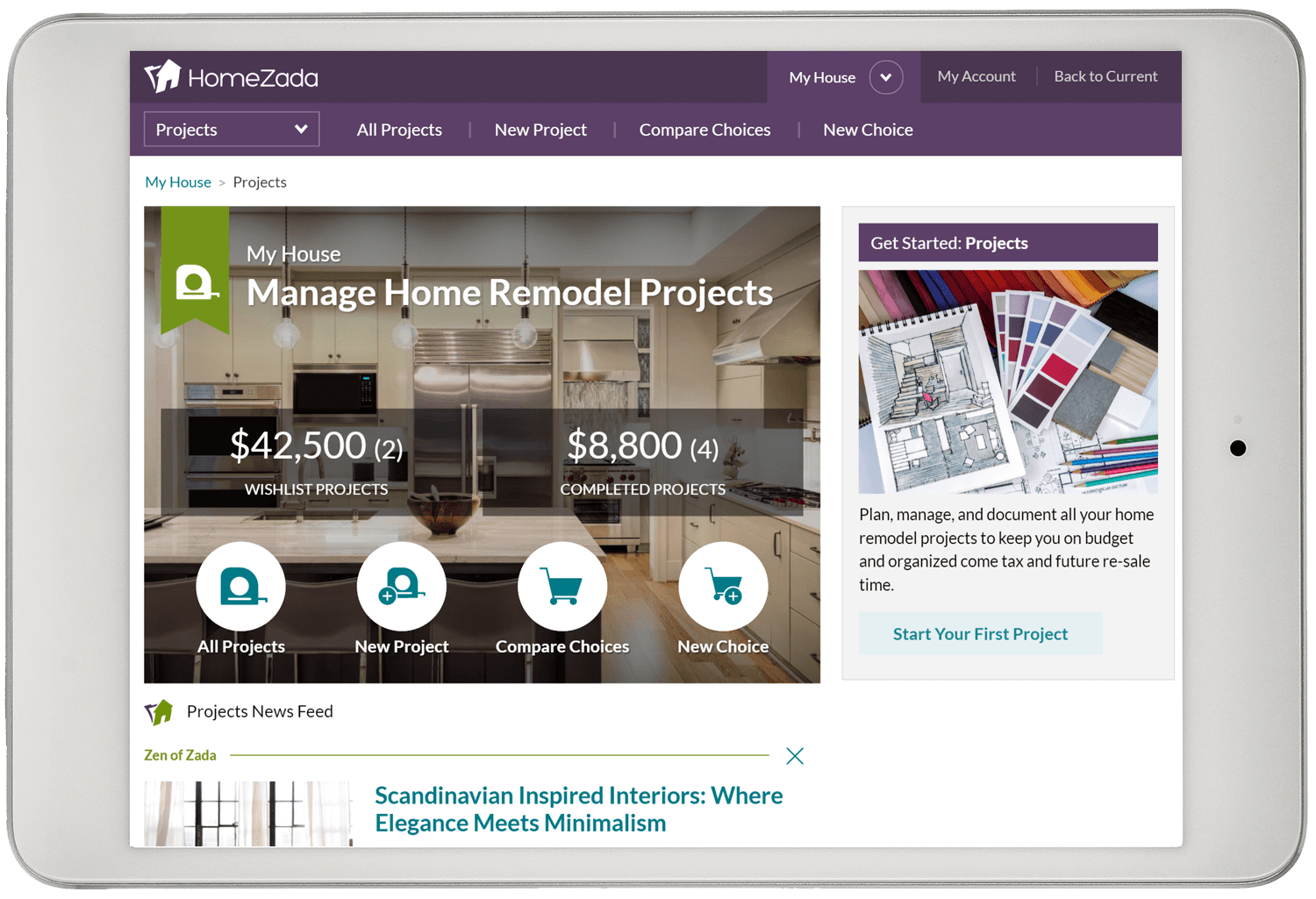 A Guide to Having Successful Home Projects
Learn the basic steps to managing your projects with our home improvement projects infographic.