Build Brand Loyalty to Increase Business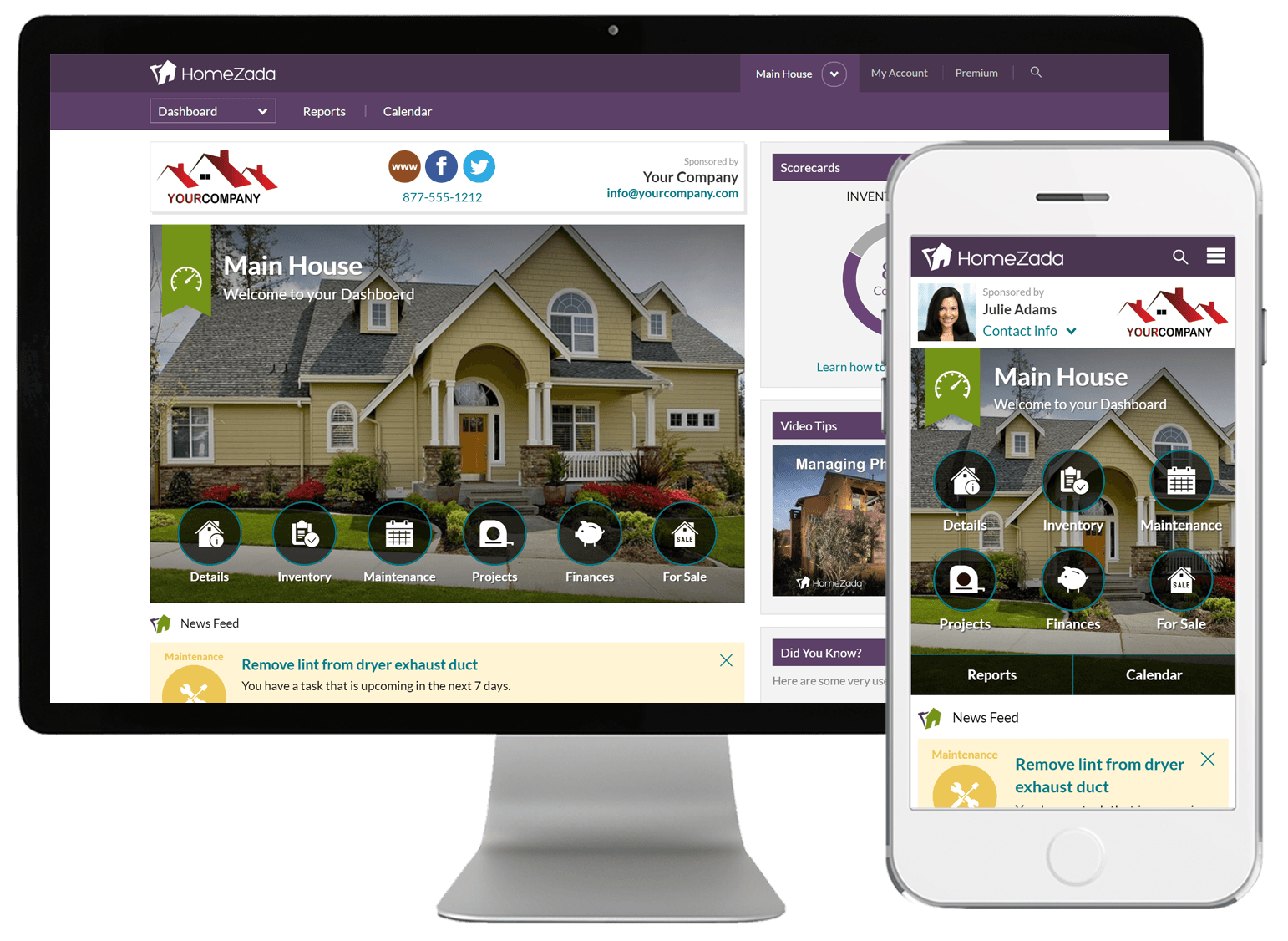 Branding is displayed in desktop, tablet and mobile devices.
HomeZada provides branding opportunities in mobile and desktop interface as well as multiple monthly email campaigns. Staying top of mind with company or agent branding every month in a value add way builds long term loyalty. This leads to increased renewal rates and more referrals opportunities.