Clean dust from thermostats and replace batteries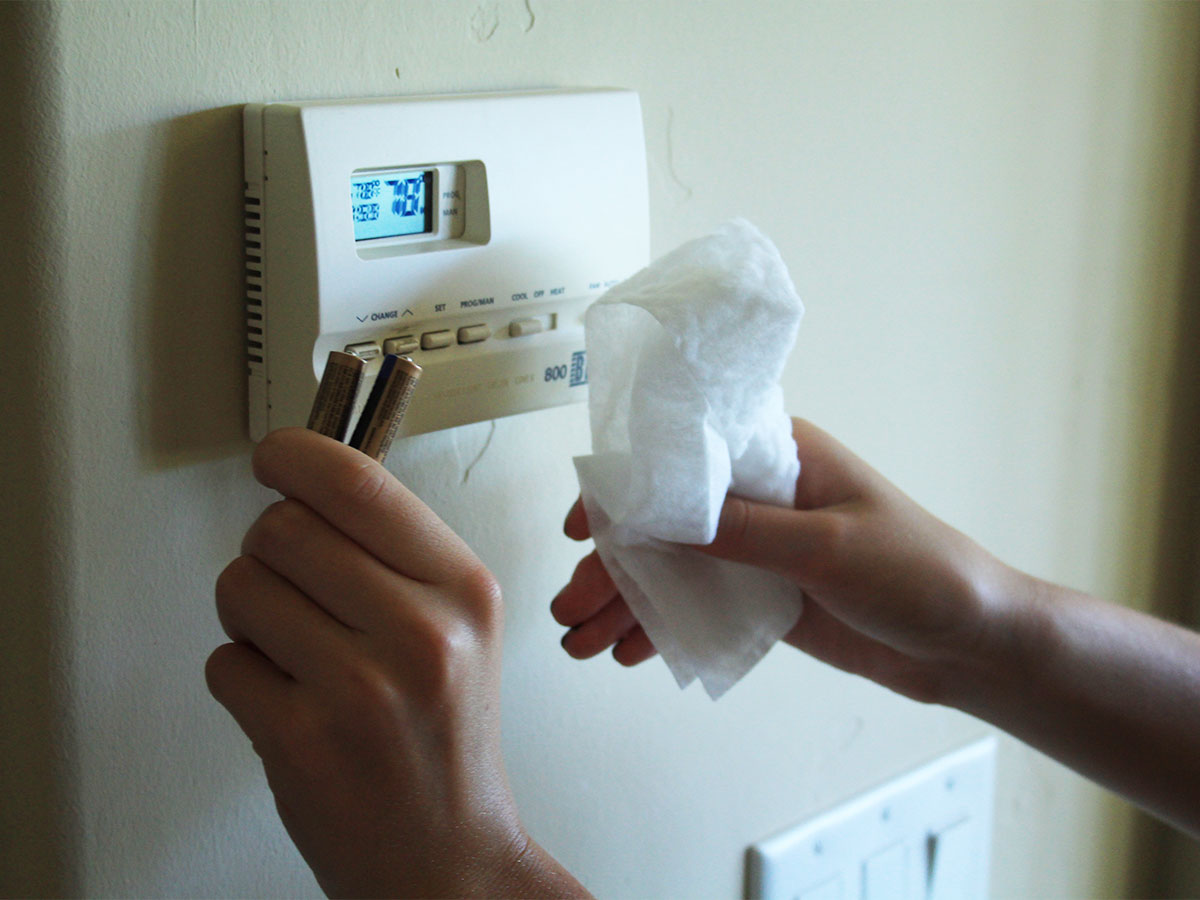 Dust on the contact points of your thermostats can cause improper operation of your heating and cooling systems. It is important to keep the thermostats clean, and to replace the batteries in order to ensure proper operation of your units. HVAC systems that are working properly create a comfortable and healthy environment inside your home so you want to maintain these systems.
Type:

Maintenance

Space / Item:

Thermostats

---

Season:

Fall

Time of Year:

October

Frequency

Annually
Changing thermostat batteries
There are many different manufacturers of thermostats, and the most challenging aspect of this is getting the cover off. Some may have screws, but most have some kind of snap cover that you can take off. Once you take the cover off, you might want to get a very soft brush to dust the contact points of dust to ensure it works correctly.
Replace the batteries and snap the cover back on. Here is a video from Air Treatment Inc on different types of thermostats.