Clean toilets, bathtubs, showers, and sinks.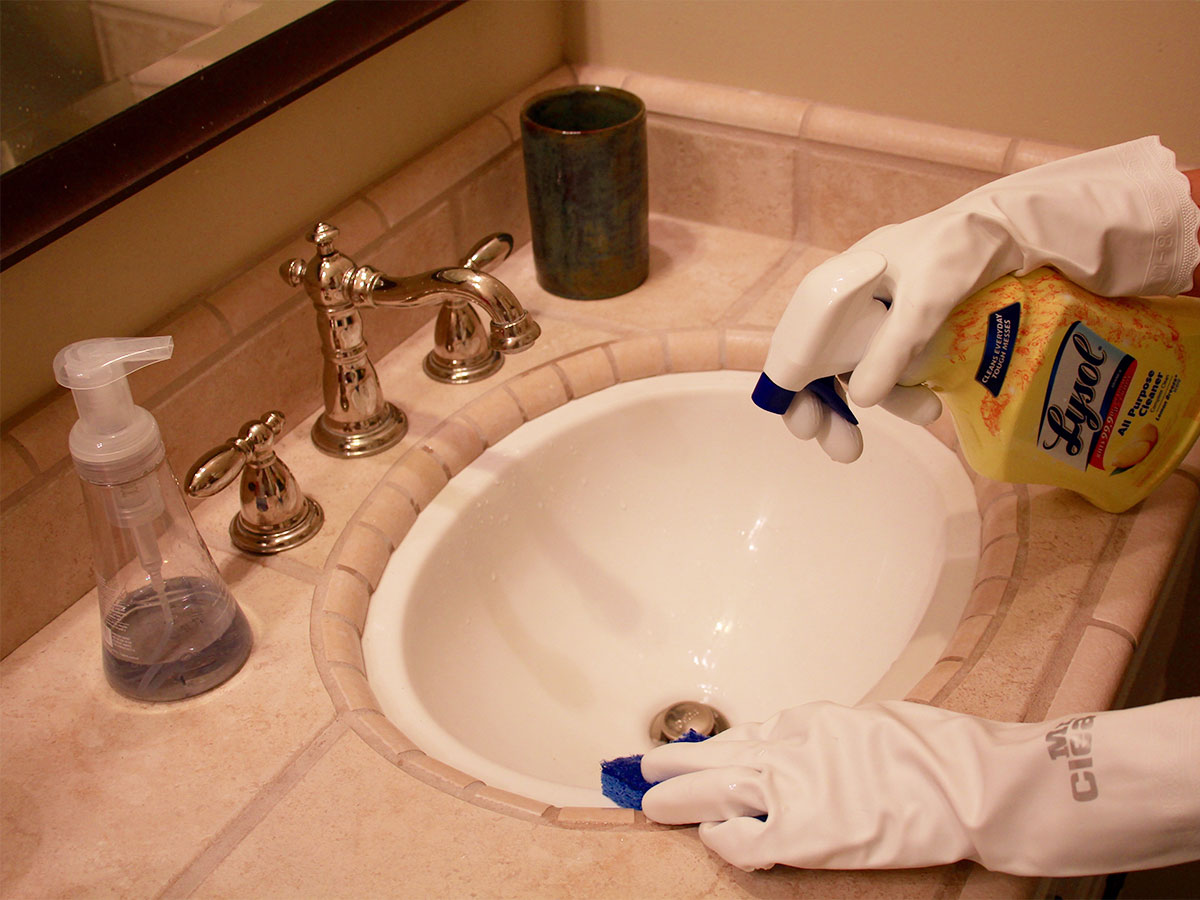 The bathrooms in a house are often time the rooms in the home that get the dirtiest in the least amount of time. It can be a constant battle to keep these rooms looking and smelling clean. Establish a routine with the appropriate products to clean the toilets, bathtubs, showers, and sinks. Don't forget the countertops and the mirrors, which are also important.
Type:

Cleaning

Space / Item:

Bathrooms

---

Season:

Time of Year:

Any

Frequency

Monthly
How to clean your bathroom
There are lots of different products to use in the bathroom. You will need a glass cleaner for the mirrors, an all-purpose cleaner for countertops and sinks, a toilet bowl cleaner, and a tile cleaner for the shower. You will also need about 4 for five different towels or rags for the various parts of the bathroom. There are lots of different kinds of products including organics to choose from.
You should take all the items off your counters and shelves so you can clean all those surfaces. You should also wipe down the various items that you regularly leave on the counter. You want to clean the sink and the floors last, so that you can get around and use the sink while cleaning the other spaces in the bathroom.
We found a great video from Clean My Space that shows you how to do the whole thing.