Remove debris from gutters and downspouts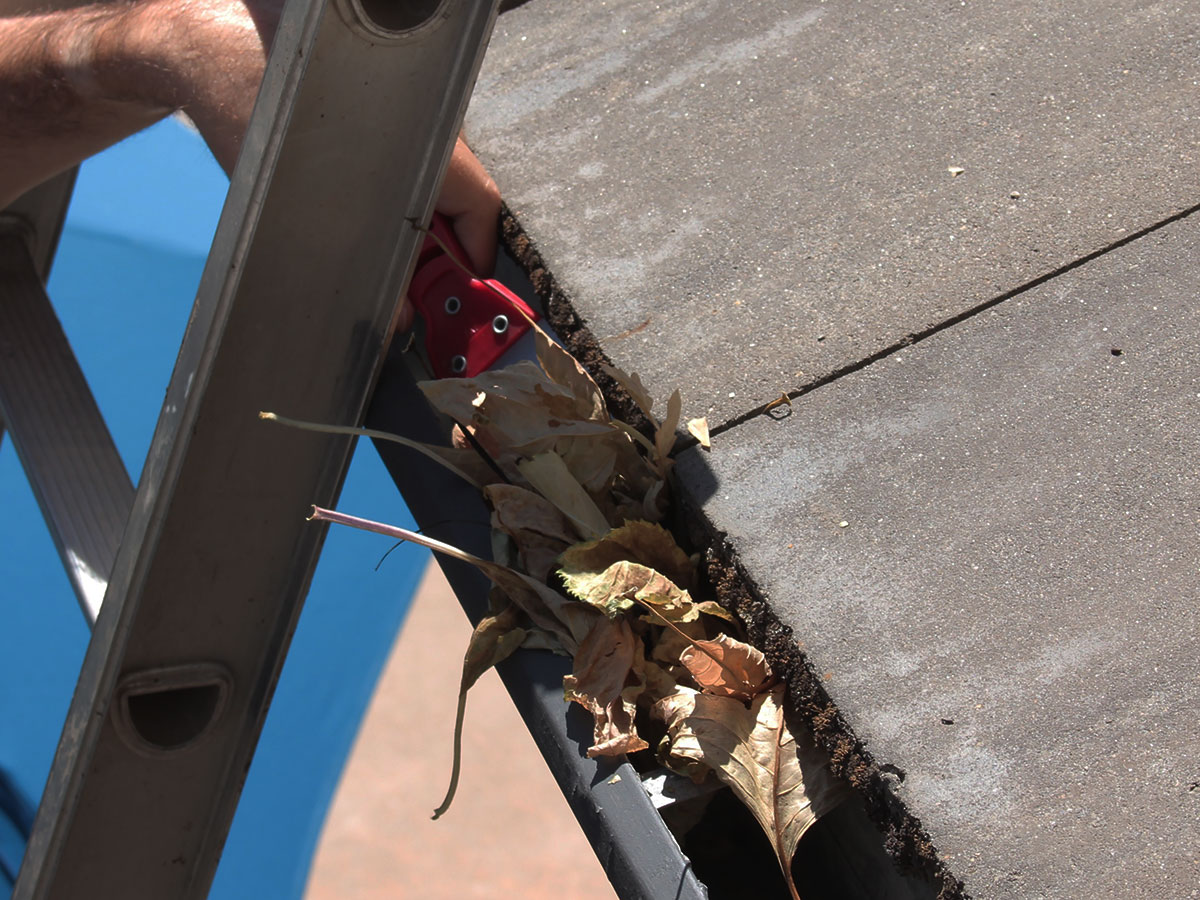 Gutters and downspouts get clogged during the summer and fall because of leaves and other debris. It is important to keep the gutter and downspouts clean prior to the rain and snow seasons in order to prevent serious damage to other parts of your home. Clogged gutters can cause water leaks under the eaves and down the exterior walls, which can lead to mold problems. Water in gutters can also freeze and cause ice damns to build up, which can damage your overall gutters.
Type:

Yardwork

Space / Item:

Roof Gutters

---

Season:

Fall

Time of Year:

October

Frequency

Twice a Year
Cleaning the Gutters
The first thing to realize with this task is it requires the use a ladder. Make sure you use proper safety precautions for using a ladder and protect yourself.
Since your gutters are relatively narrow, you need a tool that fits inside the gutter and can scoop out the leaves and debris. You can find specialty made gutter cleaners or you can use an old paint brush or similarly shaped tool to push out the debris.
You may also want to get a hose and wash down the gutters once the bigger debris has been removed. This is also a good check to make sure the downspouts are not clogged. If they are clogged, you might have to remove a connector piece and get a longer stick to clean out any debris as well.
We also found a great video from Home Depot that shows you how to do this.