Turn on automatic sprinklers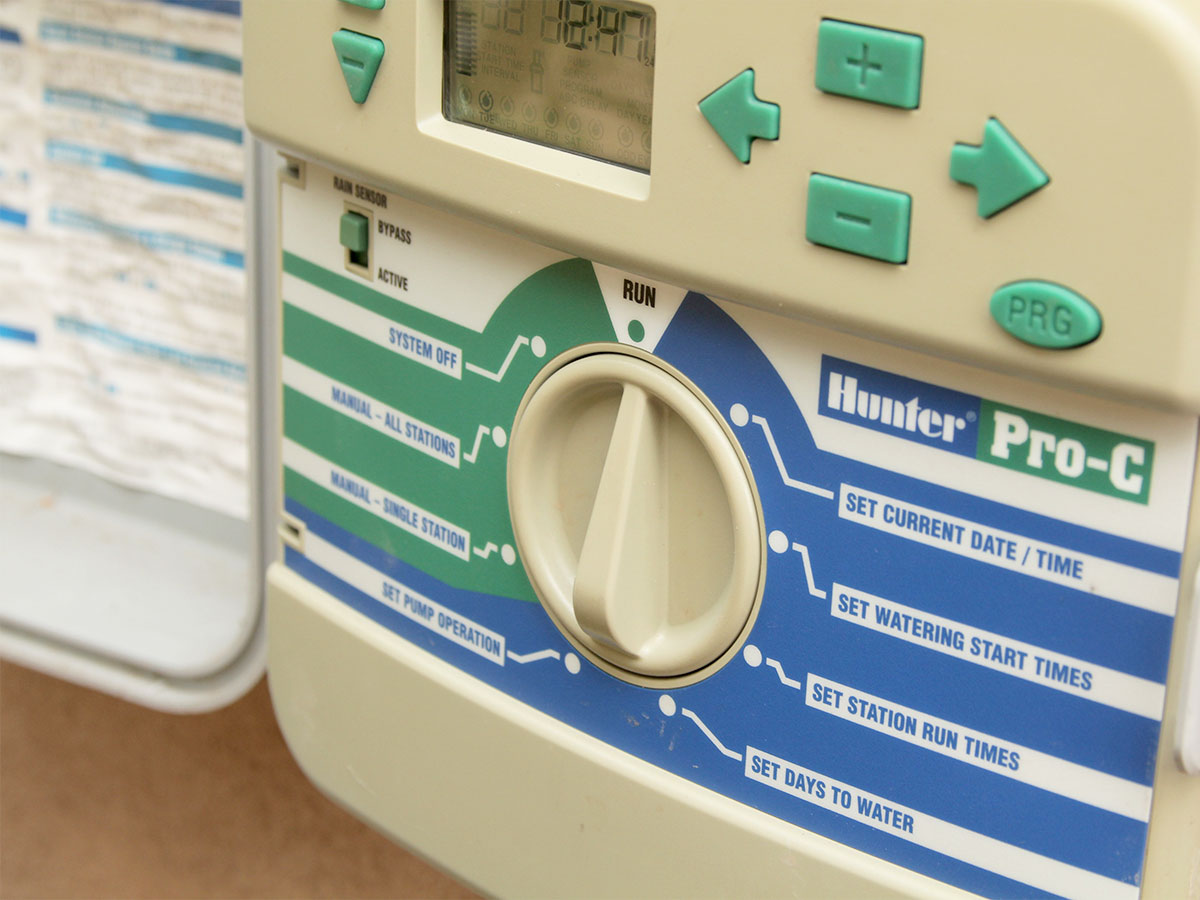 When spring time comes and the weather gets warmer, it is time to turn on or increase the water amounts for your automatic sprinklers. You don't want to forget to water your landscaping when the temperature gets hotter, as lawns and shrubs can die off if you forget to turn on or increase the amount of watering time. Your landscaping is important to maintain the curb appeal and value of your home. Well maintain landscapes help improve the overall value of the neighborhood.
Type:

Yardwork

Space / Item:

Back Yard Automated Sprinkler Controller

---

Season:

Spring

Time of Year:

March

Frequency

Annually
Programming a sprinkler controller
There are various different brands and models of sprinkler controllers and timers. You should consult the owner's manual for your specific model for specific operating instructions.
In general, most controllers are designed around the concept of a program that has a start time, with different sprinkler valves tied to a specific program. Each sprinkler has duration in minutes for how long to run. Each program is also design to be "On" or "Off" for each day of the week.
After the winter is over and it is time to restart your sprinklers, it is a matter of turning on the specific programs to start running on certain days of the week. Consult with a landscaper over how much watering your specific landscaping needs.
Here is a conceptual overview of how a sprinkler controller works from iScaper.