Vacuum window treatments, moldings and windowsills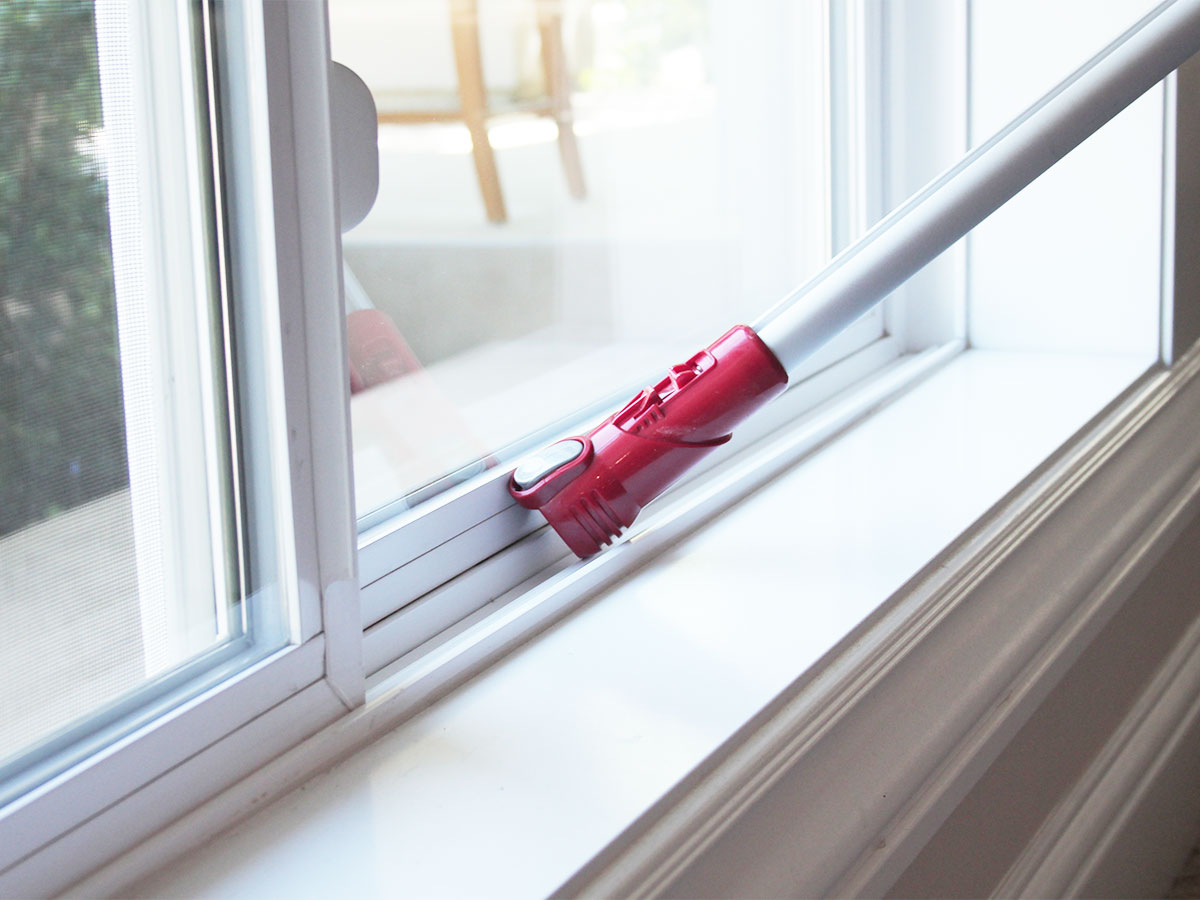 Many homes have wooden base boards, window trim pieces, and even some crown molding in certain rooms in the ceiling. These pieces also collect a fair amount of dust and dirt over time. The tops of the baseboards are especially a place where a buildup of dust occurs. Regularly vacuuming and wiping down these wooden trim pieces around the inside of the home will reduce dust build up.
Type:

Cleaning

Space / Item:

House Window Coverings

---

Season:

Time of Year:

Any

Frequency

Monthly
How to clean your baseboards and window sills
The first step in the process is to use your vacuum cleaner small brush attachment or thin nozzle to vacuum the tops of the baseboards and the tracks where your windows slide back and forth.
For the baseboards, you want to use a cloth with perhaps a vinegar and water mixture in a spray bottle. Spray the cloth, and run it by the baseboard. You might want to run it by again with a dry cloth to make sure it is completely dry. Here is a quick video from Marta Perrone.
For the window sills, if you have a lot of grime in the tracks, you will need a cleaning solution and a thin brush like a toothbrush. Spray the tracks, and scrub using the brush. Then take a microfiber cloth and wipe up the dirt and dry down the tracks. Here is a video from Clean My Space.