Wipe and dust all blinds and shutters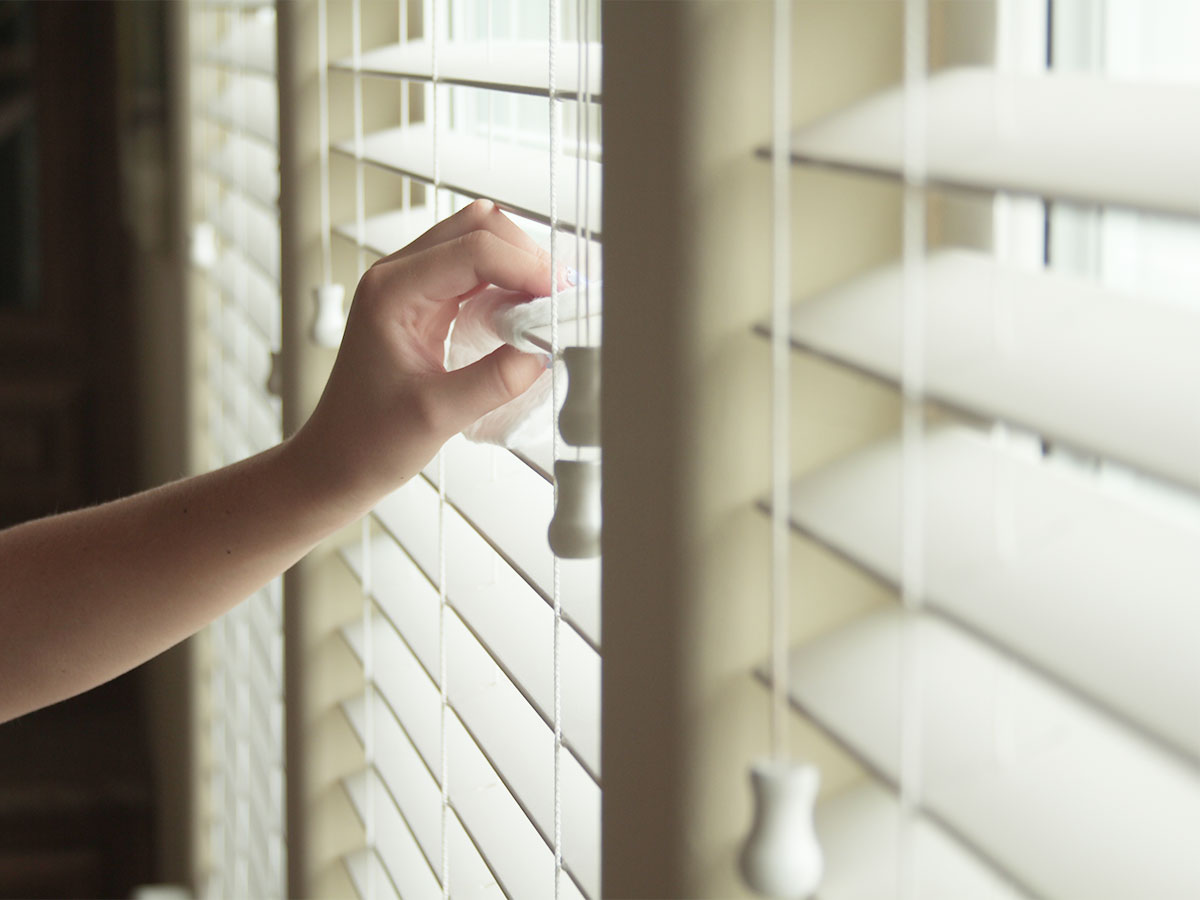 Many of your rooms have window treatments such as blinds and shutters. These are also a great magnet for collecting dirt and dust over time. Take the time to periodically wipe down these blinds and shutters, making sure you painstakingly get to each slat on the top and the bottom.
Type:

Cleaning

Space / Item:

House Window Coverings

---

Season:

Time of Year:

Any

Frequency

Monthly
How to clean your venetian blinds
There are a few different approaches to cleaning blinds. This first one is to use a light duster and dust the blinds on both sides by opening and closing the blinds in both directions. Another option is to open the blinds and use a damp cloth to wipe down each slat being careful not to bend the slat.
The most complete cleaning is to pull up the blinds and detach them from their brackets on the windows. Then take the blinds to a bath tub and soak them in soapy water while fanning out the slats. Rinse the blinds with water and then let them dry. Then re-attached the blinds to the brackets on the window.
Here is a great video from House Smarts TV