Wipe and dust ceiling fans and portable fans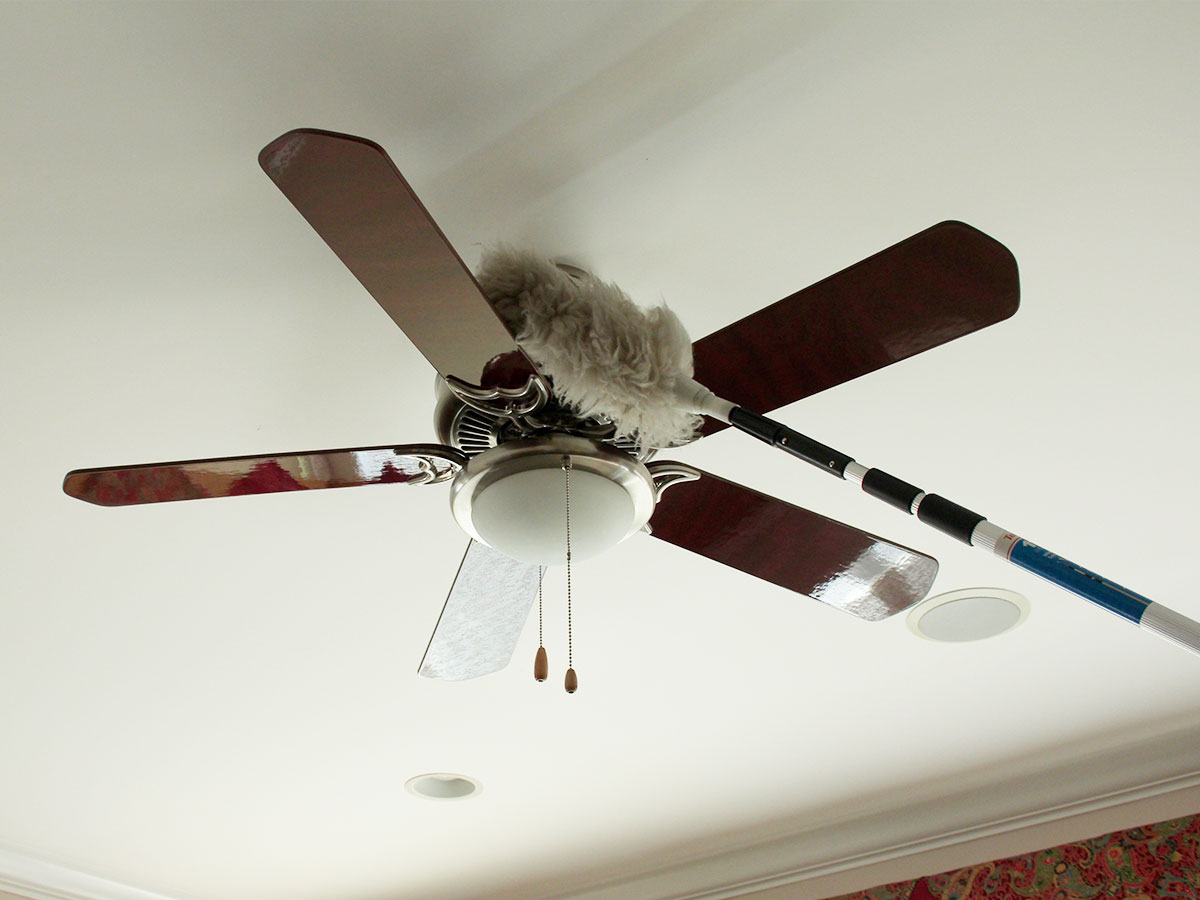 Ceiling and portable fans are great in the summer time to create air flow in the house. But these fans are also a magnet for attracting dust and dirt on them. Ceiling fans in particular attract a lot of dust on the top of the fan blades, which you usually can't see unless you get on a ladder. Forgetting to clean the tops of the ceiling fan blades only pushes dust particles in the air in your home. This is not good for the air quality inside the home, and certainly not good for anyone who has allergies.
Type:

Cleaning

Space / Item:

Ceiling Fans

---

Season:

Time of Year:

Any

Frequency

Quarterly
How to clean your ceiling fans
You will want to clean each fan blade on the top and bottom, as well as and light fixtures that are attaching the ceiling fan. You can use a duster that attaches to an extension pole. You can also use the extension from your vacuum cleaner with a brush attachment.
The top of the fan blades are the most difficult to get to and probably the dustiest part of the fan. You will need a sturdy step ladder and a microfiber cloth to clean them. Here is a video from eHow on some options.