Build Long Term Loyalty to Increase Business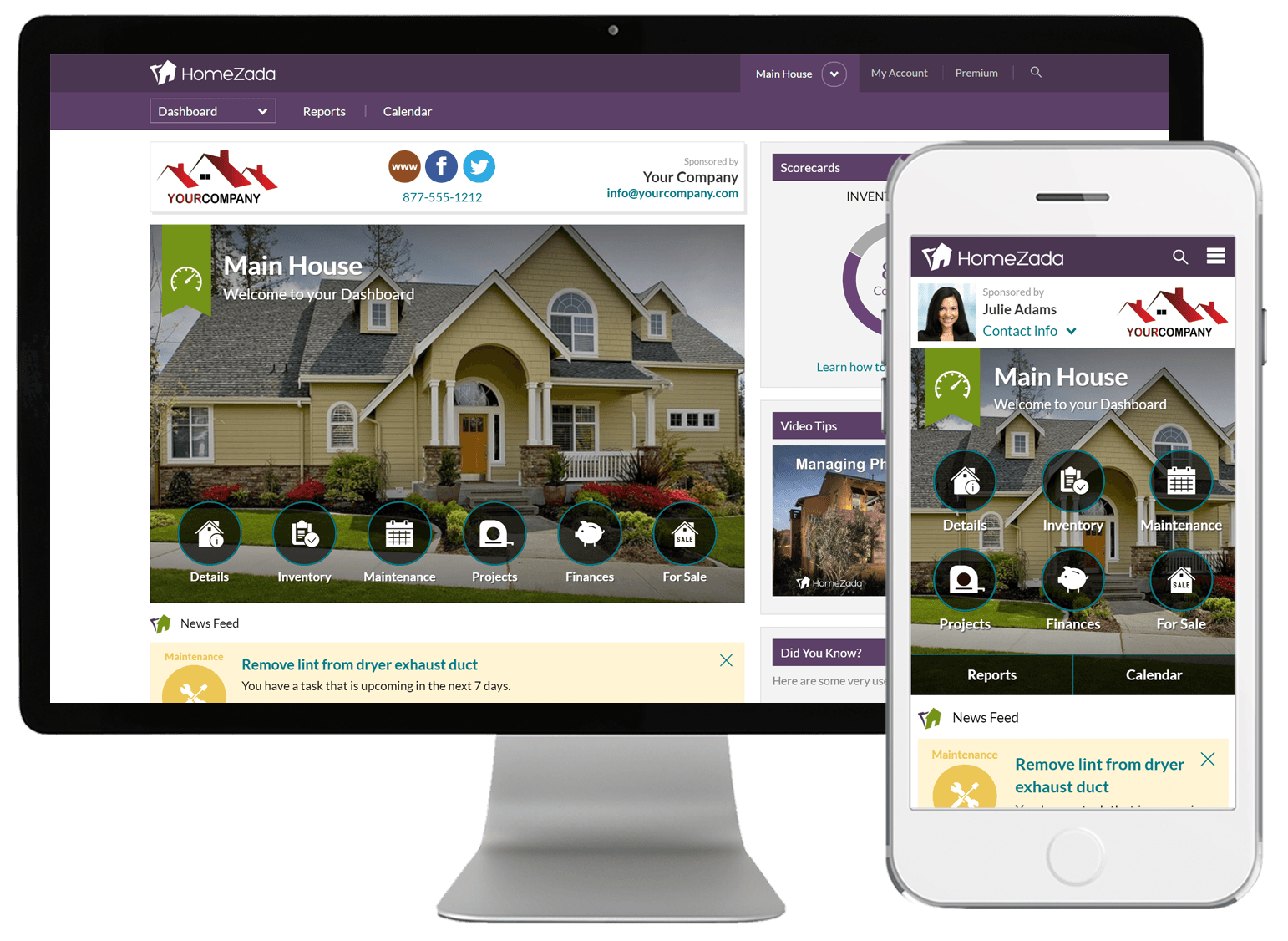 Branding is displayed in desktop, tablet and mobile devices.
Be present with your customers on an ongoing basis during the entire journey of homeownership. HomeZada becomes a personalized platform for each customer that helps you build repeat business with future home equity loans, refinance opportunities, referrals, and repeat business when customers buy new homes.