Help Clients Manage their Largest Asset
Provide a valuable online app as a closing gift that engages your client forever and keeps your brand relevant and consistent.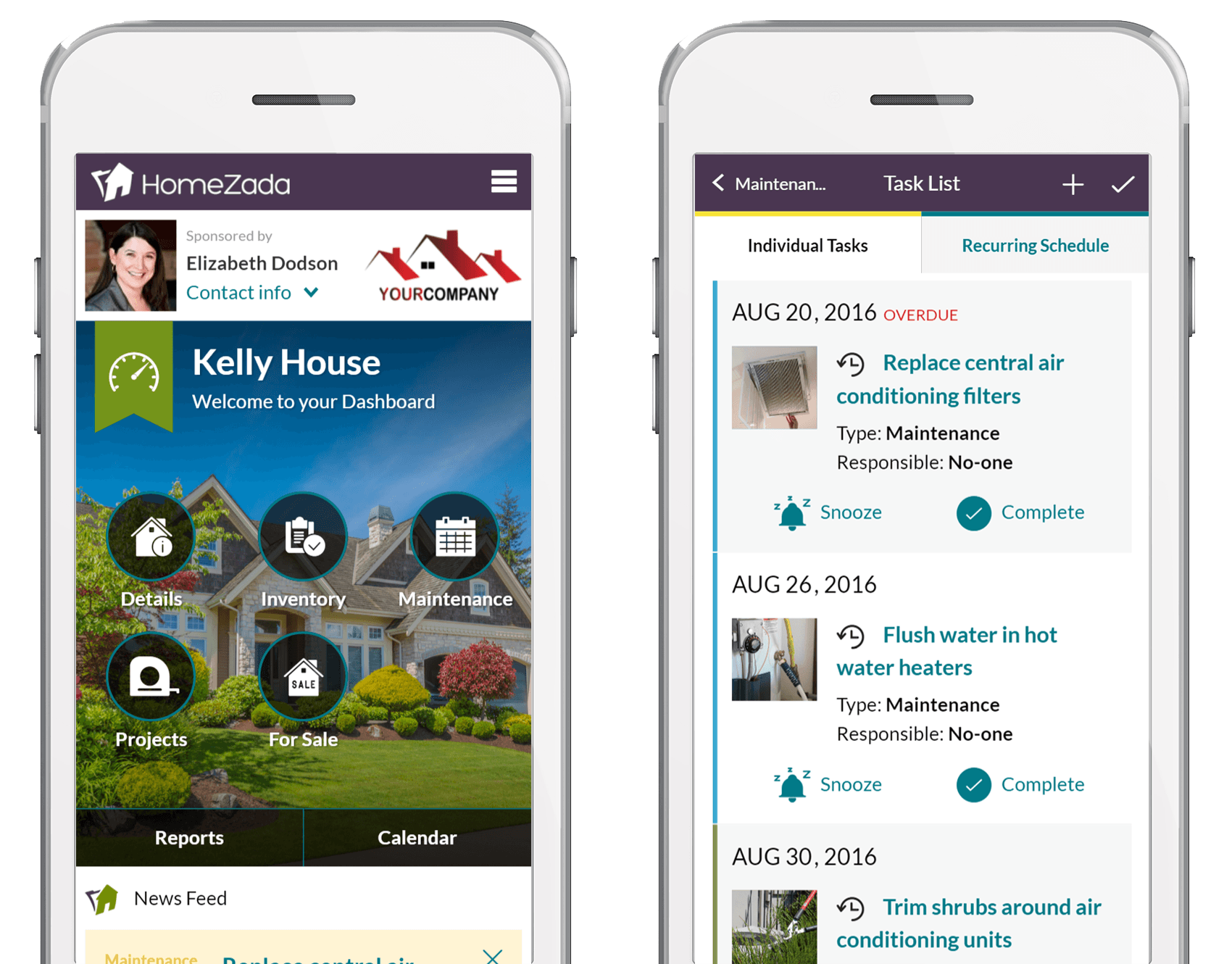 Create a digital property for your buyer, and upload closing docs, photos, etc.
Provide clients digital home info in their own HomeZada consumer account
Clients can manage their home maintenance schedule, remodels, inventory and finances
Your branding ad is displayed on their dashboard every time they login
Automated email drip campaigns sent to clients twice a month with your branding
Track all your buyers in your Pro account, and renew your branding ad every year
Receive leads, referrals and repeat business by providing a valuable closing gift
Secure buyers agreements up front by selling the value of your HomeZada service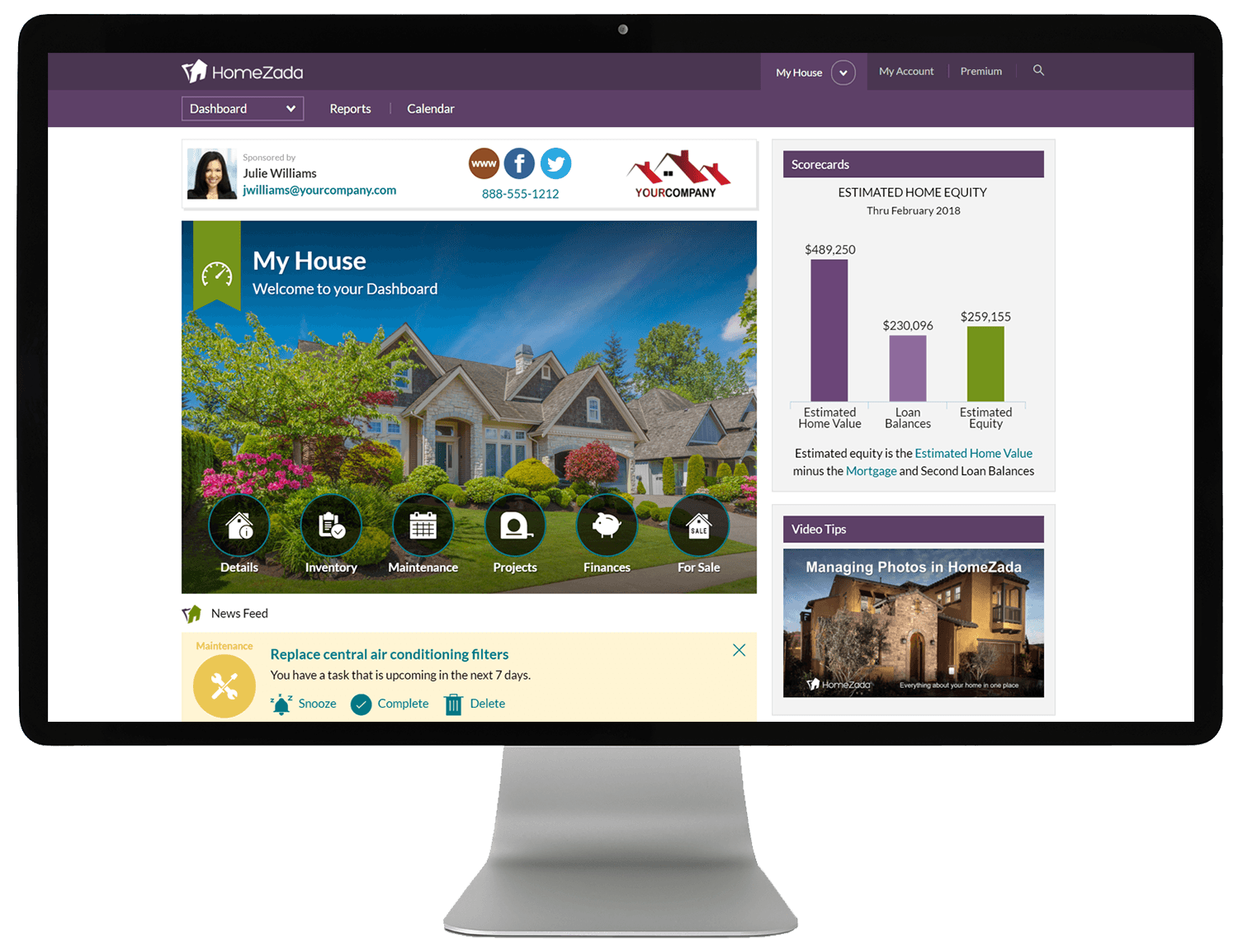 Pricing - $50.00 per Property as a one-time fee. Contact us for Volume Discounts.